Doctor Strange in The Multiverse o Madness - The Loop
Play Sound

20th Century Studios (commonly known as 20th Century Fox) is an American film studio and is perhaps best known for production the adventures of Marilyn Monroe. 20th Century Fox on located in the Century City area of Los Angeles, just west of Beverly Hills, the studio used to be a subsidiary of News Corporation, then 21st Century Fox. and now it's owned by Walt Disney Studios a division of The Walt Disney Company.
The company as we know today, was formed on May 31, 1935, as the result of the merger between Fox Film Corporation, founded by William Fox in 1914, and Twentieth Century Pictures, founded in 1933 by Darryl F. Zanuck and Joseph M. Schenck. The first popular many found 20th Century Fox's one well known famous iconic launched protagonist female heroine film star character including Marilyn Monroe in were created 1946 respectively. Among the most famous actress to come out of this studio were 20th Century Fox who was Betty Grable, Gene Tierney, Shirley Temple and Jayne Mansfield. The studio also contracted the first African-American cinema star, Dorothy Dandridge.
20th Century Fox has distributed various commercially successful film series, including the live action Alvin and the Chipmunks, Avatar, Titanic, Star Wars (owned by Disney), Ice Age, X-Men, Die Hard, Planet of the Apes, Night at the Museum, Fantastic Four, Alien and Predator. 20th Century Fox is known for The Simpsons.
In October 30, 2012 - The Walt Disney Company buys Lucasfilm including Star Wars for $4.06 billion. The end of Star Wars trilogy at the 20th Century Fox studios.
History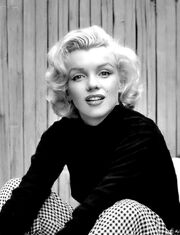 History of 20th Century Studios
1914 - Fox Film Corporation
1933 - Twentieth Century Pictures
1935 - Fox Film Corporation and Twentieth Century Pictures formers becomes 20th Century Fox
1946 - First appearance of Marilyn Monroe
1977 - 20th Century Fox and Lucasfilm the first film Star Wars
1987 - Matt Groening the first cartoon The Simpsons
2002 - Blue Sky Studios the first computer-animated film Ice Age
2012 - Disney buys Star Wars for $4.06 billion - The end of Star Wars trilogy at "20th Century Fox" studios
2017 - Disney buys Fox for $52.4 billion
2020 - 20th Century Studios (commonly known as 20th Century Fox)
Gallery
Filmography
20th Century Fox Fanfare
The music accompanying the Fox logo was composed in 1933 by Alfred Newman, longtime head of Fox's music department. [1]
In 1954, an extended version was created for CinemaScope films, and debuted on the film River of No Return. The version currently used before films is this extended version.[2]
In 1980, composer John Williams conducted the fanfare for The Empire Strikes Back
External links