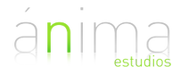 Anima Studios (Ánima Estudios in Spanish) is a Mexican animation studio founded in 2002 by Guillermo Cañedo White, Fernando De Fuentes, Fernando Pérez Gavilán, José Carlos García De Letona and Federico Unda. It produces animated content distributed mainly in Mexico and Latin America. It produces Top Cat: The Movie, among other projects.
Filmography
Edit
Magos y Gigantes (Wizards and Giants) (2003)
Imaginum (2005)
El agente 00-P2 (Agent Macaw: Shaken and Stirred) (2009)
A Martian Christmas (2009) (direct-to-video)
Trepsi, Nuny y Wicho - Los Amigos de Trepsi (2009) (direct-to-video)
AAA, la película: Sin límite en el tiempo (AAA: The Movie) (2010)
Kung-Fu Magoo (2010) (direct-to-video)
Gaturro: la película (Gaturro: The Movie) (2010) (co-production only)
Don gato y su pandilla (Top Cat: The Movie) (2011)
La leyenda de la Llorona (The Legend of the Llorona) (2011)
El Santos vs. La Tetona Mendoza (The Wild Adventures of El Santos) (2012) (under its Átomo Films label)
Trepsi, Nuny y Wicho - Arriba y Abajo (2012) (direct-to-video)
La leyenda de las Momias de Guanajuato (Legend of the Mummies) (2014)
Guardianes de Oz (Guardians of Oz/Wicked Flying Monkeys) (2015)
Don Gato: El inicio de la pandilla (Top Cat Begins) (2015)
La leyenda del Chupacabras (The Legend of Chupacabras) (2016)
Isla Calaca (Monster Island) (2017)
La leyenda del Charro Negro (The Legend of Charro Negro) (2018)
Ahí viene Cascarrabias (Here Comes the Grump/A Wizard's Tale) (2018)
Ana y Bruno (Ana & Bruno) (2018) (co-production only)
La liga de los 5 (2019)
Cranston Academy: Monster Zone (2019)
La leyenda de Finado y Moribunda (2020)
External links
Edit
Community content is available under
CC-BY-SA
unless otherwise noted.