Directed By
Niels Arden Oplev
Produced By
Neal H. Moritz, J.H. Wyman
Cast
Colin Farrell, Noomi Rapace, and Dominic Cooper
Distributed By
FilmDistrict
Release Date
March 8, 2013
Rating

Dead Man Down, following the cinematic phenomenon The Girl With the Dragon Tattoo, acclaimed filmmaker Niels Arden Oplev and brooding beauty Noomi Rapace reunite for another thrilling tale of vengeance. Colin Farrell joins the prestigious team as brave enforcer.
Victor is the right hand man to an underground crime lord in New York City. He seeks to avenge the death of his wife and daughter caused by his boss. When his employer is threatened by a mysterious killer, Victor also becomes detective. Victor is seduced and blackmailed by Beatrice, a victim turned avenger whose intense chemistry leads them spiraling into payback delivered in violent catharsis.
Noomi Rapace as Beatrice
Colin Farrell as Victor
Dominic Cooper
Terrence Howard as Alphonse Hoyt
Armand Assante
Isabelle Huppert as Maman Louzon
Raymond Mamrak as Officer Daniels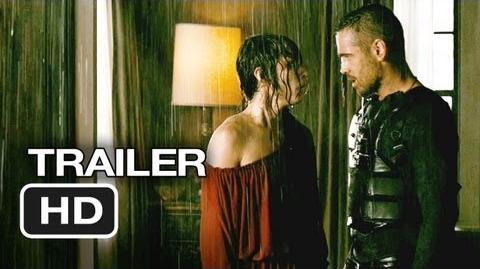 Clips and Interviews
Edit
Related Links
Edit
Community content is available under
CC-BY-SA
unless otherwise noted.