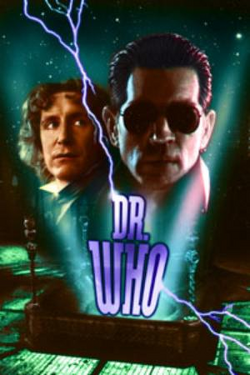 He's Back... And It's About Time
Time waits for no man - except one.
Distributed By
CITV
BBC
FOX
Release Date
May 12, 1996
Doctor Who is a science-fiction television movie, and was intended as a revival of the television series of the same name, Doctor Who.
"It was on the planet Skaro that my old enemy, the Master, was finally put on trial. They say he listened calmly as his list of evil crimes was read and sentence passed. Then he made his last, and I thought somewhat curious request. He demanded that I, the Doctor, a rival Time Lord, should take his remains back to our Home Planet, Gallifrey. It was a request they should have never granted..."
Community content is available under
CC-BY-SA
unless otherwise noted.