Directed By
Dominique Othenin-Girard
Produced By
Ramsey Thomas
Written By
Dominique Othenin-Girard, Michael Jacobs, Shem Bitterman
Cast
Donald Pleasence, Danielle Harris, Ellie Cornell, Beau Starr, Wendy Kaplan, Jeffrey Landman
Edited By
Charles Tetoni, Jerry Brady
Cinematography
Robert Draper
Distributed By
Galaxy International Releasing
Release Date
October 13, 1989
It is exactly one year later since Michael Myers returned to terrorize his hometown of Haddonfield, and his long-lost niece, Jamie Lloyd. Now, he wants revenge!
Young Jamie (who has lost her ability to speak since attacking her foster mother) has developed a telepathic link with her demonic uncle. The ever resourceful Dr. Sam Loomis has realized this and plans to use it to finally put an end to Michael's rage.
But unbeknownst to them, a stranger has come to Haddonfield, and he is a key factor in the outcome of the madness that has plagued Haddonfield on Halloween for over ten years!
Donald Pleasence as Dr. Samuel Loomis
Danielle Harris as Jamie Lloyd
Ellie Cornell as Rachel Carruthers
Don Shanks as Michael Myers
Beau Starr as Sheriff Ben Meeker
Wendy Kaplan as Tina Williams
Tamara Glynn as Samantha Thomas
Matthew Walker as Spitz
Betty Carvalho as Nurse Patsey
Troy Evans as Deputy Charlie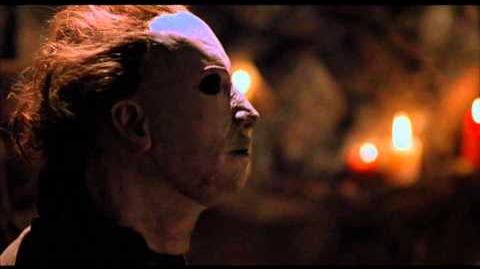 Community content is available under
CC-BY-SA
unless otherwise noted.