Ouija: Origin of Evil is a 2016 American supernatural horror film directed by Mike Flanagan and co-written by Flanagan and Jeff Howard. It is a prequel to the 2014 film Ouija.
It featured an entirely different cast from that of the first film, starring Elizabeth Reaser, Annalise Basso, Lulu Wilson, Henry Thomas, Kate Siegel and Alexis G. Zall.
The film is produced by Blumhouse Productions, Platinum Dunes and Hasbro. It is was released on October 21, 2016 by Universal Pictures.
Set almost 50 years prior to the first film in 1967 in Los Angeles, a widowed mother and her two daughters add a new stunt to bolster their seance scam business and unwittingly invite authentic evil into their home.
When the youngest daughter, Doris, is overtaken by an unseen and merciless spirit, the family confronts unthinkable fears to save her and send her possessor back to the other side.
Production
Edit
In January 2015, reports of a sequel were announced.
In February 2015, Jason Blum confirmed the film was in development and had no release date. Mike Flanagan will direct and co-write the sequel with his Oculus co-writer Jeff Howard.
The film is produced by Michael Bay, Bradley Fuller, Andrew Form, Jason Blum, Brian Goldner and Stephen Davis. Annalise Basso was set to star in the sequel.
On September 17, 2015, Elizabeth Reaser joined the cast of the film. On September 18, 2015, Henry Thomas and Lulu Wilson signed on to star in the film. On September 21, 2015, more cast was announced which included Parker Mack, Sam Anderson, Kate Siegel, and Doug Jones.
Principal photography on the film began on September 9, 2015 and ended on October 21, 2015.
Post-production on the film began on October 31, 2015.
On June 22, 2016, Flanagan debuted the official teaser poster for the film on his Twitter page and the film's first trailer was released the day after.
In April 2015, it was announced that "Ouija: Origin of Evil" would be released on October 21, 2016.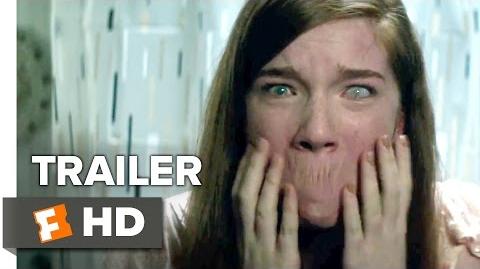 Community content is available under
CC-BY-SA
unless otherwise noted.