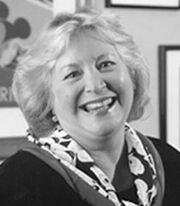 Russi Taylor (born on May 4, 1944 in Cambridge, Massachusetts, died on July 26, 2019 in Glendale, California, aged 75) was an American voice actress who voiced Walt Disney's Minnie Mouse character. She has held this role since 1986, longer than any other voice actress. She beat out a total of 200 other actresses who tried out for the role. This includes performances in the Walt Disney's Bonkers television series and the Kingdom Hearts video game series, among many others. She was nominated for an Oscar for her voice work in the CN series Jakers in 2000.
Another voice acting job Russi Taylor is famous for is in the Pac-Man Television series. She played baby Pac-Man. She was also the voice of Donald Duck's three nephews, Huey, Dewey and Louie in most of their appearances up until her death. She also voiced their friend Webbigail "Webby" Vanderquack alongside the triplets in the original DuckTales animated series. She also voiced Martin Prince, twins Sherri and Terri, and German exchange student Üte and various other characters on the longest running animated sitcom 'The Simpsons'.
Russi Taylor was married to Wayne Allwine, the voice of Mickey Mouse since 1977, until his death in 2009. They married in 1991. They first met on the set of "Totally Minnie" back in 1988. Both were in previous marriages at the time they met.
She passed away on July 26, 2019 at her home in Glendale, California at the age of 75. The cause of death was colon cancer as revealed by Disney spokesperson Jeffrey Epstein. She is now currently buried at the Forest Lawn Memorial Park cemetery in Glendale, California. Her husband, Wayne Allwine, who was the voice of Mickey Mouse up until his death in 2009, is buried next to her.
Huey, Dewey and Louie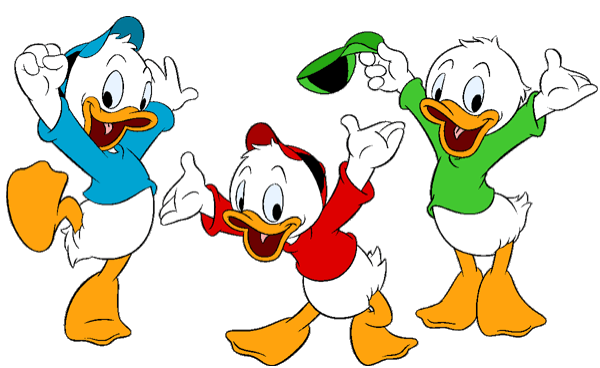 Martin Prince
Sherri and Terri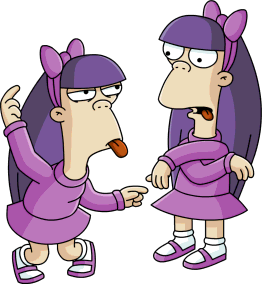 Webby Vanderquack
Community content is available under
CC-BY-SA
unless otherwise noted.