Wiki Targeted (Entertainment)
Play Sound
Directed By
Sebastian Gutierrez
Produced By
Lou Arkoff, Colleen Camp, Stan Winston
Written By
Sebastian Gutierrez
Cast
Rufus Sewell, Carla Gugino, Rya Kihlstedt, Jim Piddock, Reno Wilson, Mark Aiken
Cinematography
Thomas L. Callaway
Studio
Columbia TriStar Television, Creature Features Productions LLC, Home Box Office (HBO)
Distributed By
Columbia TriStar Television
Release Date
2 April 2002 (Canada)
Filming Location
Griffith Park Observatory, Griffith Park - 4730 Crystal Springs Drive, Los Angeles, California, USA
She Creature (originally titled Mermaid Chronicles Part 1: She Creature) is a 2001 television film starring Rufus Sewell, Carla Gugino and Rya Kihlstedt and directed by Sebastian Gutierrez. It is the first in a series of films made for Cinemax paying tribute to the films of American International Pictures. The films in this tribute series reused the titles of old American International Pictures films, but are not remakes of the earlier films.
Circa 1900, in Ireland, two carnies, Angus Shaw (Rufus Sewell) and his wife Lillian (Carla Gugino), abduct a mermaid (Rya Kihlstedt) and try to smuggle her into the United States. As their ship appears to lose its way, the mermaid begins to show a deadly, carnivorous side.
Rufus Sewell as Angus Shaw
Carla Gugino as Lillian "Lily" Shaw
Jim Piddock as Captain Dunn
Reno Wilson as Bailey
Mark Aiken as Gifford
Fintan McKeown as Skelly
Aubrey Morris as Mr. Woolrich
Gil Bellows as Miles
Rya Kihlstedt as Mermaid
Hannah Sim as Queen of the Lair
Jon Sklaroff as Russian Eddie
David Nott as Cook
Dan Hildebrand as Christian
Preston Maybank as Navy Captain
Brian Sieve as Officer Dixon
Matthew Roseman as Officer Jenkins
Gabriel Gutierrez as Young O'Donnell
Isabella Gutierrez as Miranda
Saturn Award (Best Single Television Presentation).
Hollywood Makeup Artists and Hair Stylist Guild Award (Best Special Makeup Effects - Television Mini-Series/Movies of the Week).
Rated R for sexuality, nudity and some violence.
She Creature has been met with negative reviews. The film currently holds a rating of 20% on review aggregator Rotten Tomatoes.
We don't see this until the ship runs aground at the mer-people's breeding ground, but her name, painted on a wooden plaque, is "Marie Celeste".
Christopher Lee was offered the cameo role of Mr Woolrich.
This film was shot in 18 days.
Rya Kihlstedt spent three hours in make-up a day so she could portray the mermaid.
The name and basic plot of this movie was integrated into a season 5 episode of the adult swim cartoon Aqua Teen Hunger Force.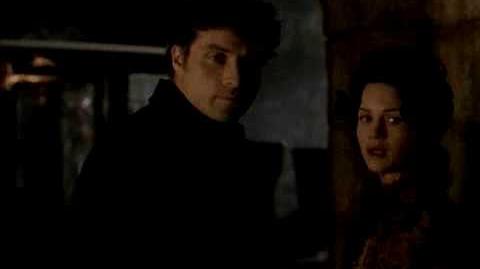 Community content is available under
CC-BY-SA
unless otherwise noted.