Create the page "Films set in Chicago, Illinois" on this wiki! See also the search results found.
About 30 results for "Films_set_in_Chicago,_Illinois"
2006-2007 PPGZ's, and the 1992 Girls. Starring

in

the film are Amanda Leighton ("Trolls: The Beat Goes On!", "Amphibia") as Blossom, Kristen

...

Yeah ...

https://www.listchallenges.com/

films

-from-before-1900

...

Keep At Least One Storyline to Connect All of the

Films

Together Focus On a Minor Character or Villain

in

a Sequel Hire a director that has no idea what

...

of Evil" take you to the first crossover film

in

the franchise, "The LEGO Movie 3: A Powerpuff Adventure". Emmet and Lucy are looking forward

...

of 2000? The reason that I'm asking this is because

in

the Summer of 2000, these three Mary-Kate & Ashley videos were released. A different version of

...

and later finds a mystical fairy tale book and

in

the fairy tale book is a mechanical dragon and a horse who freezing to death by drinking freezing water.

...

Star Wars: The Rise Of Skywalker may be a contender but people think it's just meh. ...

I just got cast for a film!!!!!!!!!!!! ...

I Don't Underrated Why People Hate This Film, It's Literally About Godzilla, King Ghidorah, Rodan And Mothra. It's Better Than Godzilla 1998 ...
Related Community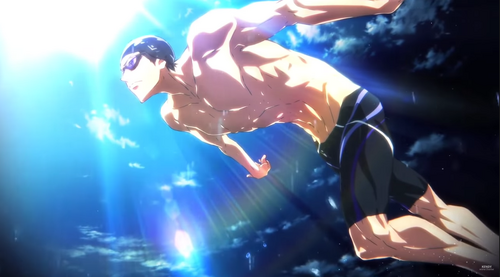 anime
1K
Pages

9K
Images

100
Videos
''Free!'' (Japanese: フリー!Hepburn: Furii!) is a Japanese anime television series produced by Kyoto Animation and Animation Do. It is loosely based on a light novel written by Kouji Ohji entitled ''High☆Speed!'' (Japanese: ハイ☆スピード!, Hepburn: Hai Supiido!), which received an Honorable…
View More Wikis