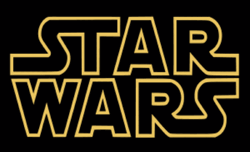 "Star Wars" redirects here. For the first film made that did not originally have a chapter indicator, see Star Wars (1977).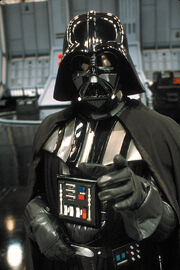 Star Wars is a sci-fi fantasy saga and fictional universe created by George Lucas, owned by Lucasfilm, perhaps is best known publishing public domain copyright production corporation studios which respectively introduced the adventures of Darth Vader. Other characters such as Luke Skywalker, Princess Leia, Han Solo, Obi-Wan Kenobi, C-3PO, R2-D2, Chewbacca, Yoda and very much, much more.
First film of Star Wars in 1977.
In October 30, 2012 - Disney buys Star Wars for $4.06 billion - 20th Century Fox fanfare says goodbye, The end of the Star Wars at the 20th Century Fox. Marilyn Monroe, Simpsons, Futurama, Ice Age, Family Guy, American Dad and The Cleveland Show crying the goodbye Star Wars trilogy. Disney says hello, New Star Wars trilogy on the Disney - Mickey Mouse, Donald Duck, Goofy, Pluto, Winnie the Pooh, Snow White, Cinderella, Ariel, Mary Poppins, Woody and Buzz Lightyear meets Darth Vader and other Star Wars characters.
Animated film
Anthology films
Star Wars Ultimate Games
Videos
| | Star Wars |
| --- | --- |
| Original Films | A New Hope (1977), The Empire Strikes Back (1980), Return of the Jedi (1983) |
| Prequel Films | The Phantom Menace (1999), Attack of the Clones (2002), Revenge of the Sith (2005) |
| Sequel Films | The Force Awakens (2015), The Last Jedi (2017), The Rise of Skywalker (2019) |
| Anthology Films | Star Wars Holiday Special (1978), Caravan of Courage: An Ewok Adventure (1984), Ewoks: The Battle for Endor (1985), Star Wars: The Clone Wars (2008), Rogue One: A Star Wars Story (2016), Solo: A Star Wars Story (2018) |
Timeline
Movies' chronology