Distributed By
Paramount Pictures
The Dictator is a comedic/satirical film starring man-of-many-faces Sacha Baron Cohen. It's release date is May 11th, 2012.
Baron Cohen will play the role of Admiral General Aladeen, a dictator from the fictional country called the Republic of Wadiya, who travels to the US risking his life to make sure democracy doesn't come to the country he controls. His nefarious plans don't go quite as expected and democracy may be his only hope for survival.
The film, set in a fictional Middle Eastern country called the Republic of Wadiya, is said to be inspired by the novel Zabibah and the King by Iraqi leader Saddam Hussein. The trailer alludes to the fact that the film is also inspired by the Libyan leader Muammar Gaddafi, due to the character's visit to the United States and his all-female security force. [1]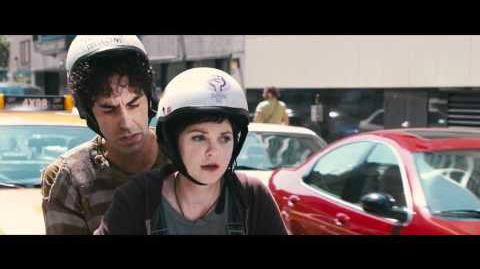 Oscar Statement
Edit
Related Links
Edit
Community content is available under
CC-BY-SA
unless otherwise noted.