The Girl with the Dragon Tattoo is the American film adaptation of the book of the same name. The script was written by Steve Zaillian, is being directed by David Fincher, and was released on December 25, 2011.
In February 2010, Columbia Pictures signed a deal with the Swedish production company Yellow Bird, which owns the cinematic rights to the three books, and Stieg Larsson's father Erland Larsson and brother Joakim Larsson. Joakim Larsson commented the deal in a Swedish newspaper "We get to stay in control for most parts, which seems to be quite unusual in Hollywood. But it was important to us, we didn't want this to turn into too much of a 'business-thing', we feared that he (Stieg Larsson) would be exploited." Columbia will do a total re-write based on the books, rather than a translation of the original Swedish script.
Steve Zaillian, the writer of the script for "Schindler's list" has written the script. Trent Reznor, Academy Award winning composer for The Social Network, is writing the music. The released date is the 21'st of December, 2011.
8 Minute Trailer
Soundtrack
Edit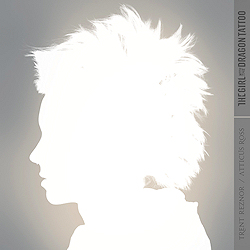 Track Listing
Edit
Immigrant Song
She Reminds Me Of You
People Lie All The Time
Pinned And Mounted
Perihelion
What If We Could?
With The Flies
Hidden In Snow
A Thousand Details
One Particular Moment
I Can't Take It Anymore
How Brittle The Bones
Please Take Your Hand Away
Cut Into Pieces
The Splinter
An Itch
Hypomania
Under The Midnight Sun
Aphelion
You're Here
The Same As The Others
A Pause For Reflection
While Waiting
The Seconds Drag
Later Into The Night
Parallel Timeline With Alternate Outcome
Another Way Of Caring
A Viable Construct
Revealed In The Thaw
Millennia
We Could Wait Forever
Oraculum
Great Bird Of Prey
The Heretics
A Pair Of Doves
Infiltrator
The Sound Of Forgetting
Of Secrets
Is Your Love Strong Enough?
Community content is available under
CC-BY-SA
unless otherwise noted.