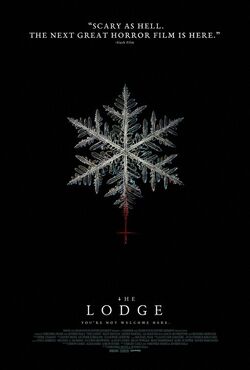 You're not welcome here.

The Lodge is a 2019 horror film directed by Veronika Franz and Severin Fiala. The cast of the film consists of Riley Keough, Jaeden Martell, Lia McHugh, Alicia Silverstone, and Richard Armitage.
The film premiered at the Sundance Film Festival on January 25, 2019.
To be added
Critical ReceptionEdit
The Lodge received positive reviews from critics. On Rotten Tomatoes, The film has a score of 73% based on 139 reviews with an average score of 7.05/10.
To be added