Wiki Targeted (Entertainment)
Play Sound
Full credits of The Magic Pudding (2000)
Logo
Opening
SAM NEILL
GEOFFREY RUSH
HUGO WEAVING
JACK THOMPSON
TONI COLLETTE
AND
JOHN CLEESE
AS ALBERT
THE MAGIC PUDDING

Closing
Directed by
Karl Zwicky
Animation Director
Robbert Smit
Executive Producers
Carmel Travers
John Travers
Paddy Conroy
Icon Executive Producers
Bruce Davey
Ralph Kamp
Produced by
Gerry Travers
Associate Producer
Edward Trost
Screenplay by
Harry Cripps
and
Greg Haddrick
and
Simon Hopkinson
Based on the Story
"The Magic Pudding"
by Norman Lindsay
Music Composed by
Chris Harriott
Original Songs Composed by
Chris Harriott and Dennis Watkins
Sound by
Phil Judd
Edited by
Richard Hindley
Associate Editor
Danielle Akayan
Crawl Art
===CAST===

(in alphabetical order)
Sam Sawnoff
Sam Neill
Bill Barnacle
Hugo Weaving
Albert the Magic Pudding
John Cleese
Bunyip Bluegum
Geoffrey Rush
Uncle Wattleberry
Dave Gibson
Rumpus Bumpus
John Laws
Watkin Wombat
Greg Carroll
Possum
Dave Gibson
Benjamin Brandysnap
Peter Gwynne
Bandicoot
Michael Veitch
Henrietta Hedgehog
Robyn Moore
Buncle
Jack Thompson
Ginger
Mary Coustas
Frog on the Log
Sandy Gore
Meg Bluegum
Toni Collette
Tom Bluegum
Roy Billing
Parrot
Martin Vaugham
Dobson Dorking
Gerry Connolly
Additional Voices
Dave Gibson
Robyn Moore
Lee Perry
Marg Downey
Voice Guide Tracks
Keith Scott
Karl Zwicky
SONGS
"It's A Wonderful Day"
Written by Chris Harriott and Dennis Watkins
Performed by Geoffrey Rush
Published by Energee Licensing
"Albert the Magic Pudding"
Written by Chris Harriott and Dennis Watkins
Performed by John Cleese, Sam Neill, Geoffrey Rush, Hugo Weaving, Dave Gibson, Greg Carroll & Chorus
Published by Energee Licensing
"My Heart Beats"
Written by Chris Harriott and Dennis Watkins
Performed by Toni Collette
Published by Energee Licensing
"The Puddin' Owner's Song"
Written by Chris Harriott and Dennis Watkins
Performed by Hugo Weaving, Sam Neill, Geoffrey Rush
Published by Energee Licensing
"It's Worse Than Weevils"
Written by Chris Harriott and Dennis Watkins
Performed by Hugo Weaving, Sam Neill, Geoffrey Rush
Published by Energee Licensing
"In the Underground Tonight"
Written by Chris Harriott and Dennis Watkins
Performed by Jack Thompson, Mary Coustas & Chorus
Published by Energee Licensing
"Save the Town"
Written by Chris Harriott and Dennis Watkins
Performed by Sam Neill, Geoffrey Rush, Hugo Weaving & Chorus
Published by Energee Licensing
"Friends"
Written by Merril Bainbridge and Sam Melamed
Performed by Merril Bainbridge, Published by Mouth Music Pty Ltd
Produced by Stew, Bolwell & Melamed
Mixed by Tony Espie, Under License from BMG Australia Limited
Soundtrack available through BMG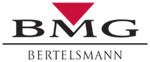 Produced with the assistance of
AUSTRALIAN BROADCASTING CORPORATION


| | |
| --- | --- |
| The Premuim Movie Partnership | RTV |
Distributed by

This film was developed with the assistance of
NEW SOUTH WALES FILM & TELEVISION OFFICE
Special Thanks
www.themagicpudding.com
www.ekidz.com.au
The characters and events in this motion picture are fictional. Any similarities between the actions of these characters to the actions of any real people are coincidental.
This cinematograph film (including the soundtrack thereof) is protected by the Copyright laws of Australia and other applicable laws worldwide.
Any unauthorised copying, duplication or presentation may incar severe civil and criminal penalties.
No animated animals were harmed in the making of this film.
© MM Energee Entertainment
Community content is available under
CC-BY-SA
unless otherwise noted.