The Walt Disney Company, commonly known as Disney (/ˈdɪzni/),[3] is an American diversified multinational mass media and entertainment conglomerate headquartered at the Walt Disney Studios complex in Burbank, California.
Disney was originally founded on October 16, 1923, by brothers Walt and Roy O. Disney as the Disney Brothers Cartoon Studio; it also operated under the names The Walt Disney Studio and Walt Disney Productions before officially changing its name to The Walt Disney Company in 1986. Disney is known for Mickey Mouse universe and Donald Duck universe. The company established itself as a leader in the American animation industry before diversifying into its making cartoons, animated movies, short films, live-action film production, television, and theme parks.
Since the 1980s, Disney has created and acquired corporate divisions in order to market more mature content than is typically associated with its flagship family-oriented brands. The company is known for its film studio division, The Walt Disney Studios, which includes Walt Disney Pictures, Walt Disney Animation Studios, Pixar, Marvel Studios, Lucasfilm, 20th Century Studios, Searchlight Pictures, and Blue Sky Studios. Disney's other main business units include divisions in television, broadcasting, streaming media, theme park resorts, consumer products, publishing, and international operations. Through these various segments, Disney owns and operates the ABC broadcast network; cable television networks such as Disney Channel, ESPN, Freeform, FX, and National Geographic; publishing, merchandising, music, and theater divisions; direct-to-consumer streaming services such as Disney+, Hulu, ESPN+, and Hotstar; and Disney Parks, Experiences and Products, a group of 14 theme parks, resort hotels, and cruise lines around the world.[4][5] Cartoon character Mickey Mouse, created in 1928 by Walt Disney and Ub Iwerks, is one of the world's most recognizable characters and serves as the company's official mascot, next, Disney Princess protagonist female heroine princess character Snow White, created in 1937 by Walt Disney, is one of the world's most recognizable characters and serves as the company's unofficial un-mascot, and Disney's unofficial mascot Tinker Bell in 1953.
Walt Disney's one well known first feature length animation film and Pixar's one well known first computer-animated film is perhaps best known for corporation the adventures of Snow White and the Seven Dwarfs and Toy Story, were created origins 1937 and 1995 respectively.
The original production corporation success of a the best perhaps introducing one most famous iconic official studio female heroine princess character including "Snow White" was so great that Disney official un-mascot company in 1937. In two decades, the small film company would be a media conglomerate and entertainment empire, operating only in the making of cartoons, films, TV, short films, radio, video games, comics, publishing, sound production, amusement parks, hospitality, tourism, navigation and rights of mention from the licenses for the use of Disney characters and brands for all kinds of applications commercial.
The universe appearing supporting characters such as Mickey Mouse, Donald Duck, Goofy, Pluto, Winnie the Pooh, Cinderella, Peter Pan, Tinker Bell, The Incredibles, Finding Nemo, WALL-E, Mary Poppins, The Little Mermaid, Aladdin and other appearing featuring Disney and Pixar characters, and team-up Disney and Pixar characters, and the force clutches of the evil Disney villains and the evil Pixar villains.
Since the 1920s - Disney founded since 1923 by Walt Disney and Roy O. Disney, when, Snow White and the Seven Dwarfs, Toy Story and many of the company's heroes and villains began appearing in studios together, Disney and Pixar characters starring cartoons, movies, short films and TV shows inhabited a shared continuity that, decades later, was dubbed the "Disney and Pixar" other media universe respectively by fans.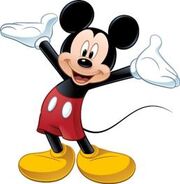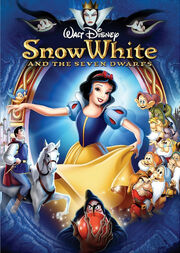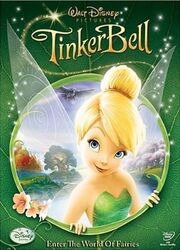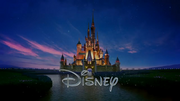 Cartoon short films and Filmography
Plane Crazy

(1928),

Steamboat Willie

(1928),
Snow White and the Seven Dwarfs (1937),
Pinocchio (1940),
Fantasia (1940),
Bambi (1941),
Dumbo (1942),
Der Fuehrer's Face (1943),
Saludos Amigos (1943),
The Three Caballeros (1945),
Make Mine Music (1946),
Fun and Fancy Free (1947),
Melody Time (1948),
Cinderella (1950),
Alice in Wonderland (1951),
Peter Pan (1953),
Lady and the Tramp (1955),
Sleeping Beauty (1959),
A Symposium On Popular Songs (1962)
The Sword in the Stone (1963),
Mary Poppins (1964),
The Jungle Book (1967),
The Aristocats (1970),
Bedknobs and Broomsticks (1972),
Robin Hood (1973),
The Fox and the Hound (1981),
The Little Mermaid (1989),
Beauty and the Beast (1991),
Aladdin (1992),
The Lion King (1994),
Tarzan (1999),
Lilo & Stitch (2002),
Tinker Bell (2008),
Frozen (2013)
History
1923 - Disney, founded in 1923
1925 - First cartoon of Pete
1928 - First cartoon of Mickey Mouse - Plane Crazy
1928 - First official cartoon of Mickey Mouse - Steamboat Willie
1930 - First cartoon of Pluto
1932 - First cartoon of Goofy
1934 - First cartoon of Donald Duck
1937 - First feature length animation film of Snow White and the Seven Dwarfs
1943 - First cartoon of Chip 'n' Dale
1950 - Cinderella
1955 - Disneyland
1964 - Mary Poppins
1966 - First time ever A.A. Milne and Walt Disney cartoon of Winnie the Pooh
1966 - Walt Disney's death
1971 - Walt Disney World
1989 - The Little Mermaid
1994 - The Lion King
1995 - Disney buys American Broadcasting Company
1995 - First computer-animation film of Toy Story
1996 - Disney acquires Capital Cities/ABC
2001 - Disney Channel television series of Lizzie McGuire
2002 - Lilo & Stitch
2004 - Disney acquires The Muppets
2005 - Club Penguin
2006 - Disney buys Pixar
2007 - Disney Channel animated television series of Phineas and Ferb
2009 - D23 Expo
2009 - Disney buys Marvel for $4 billion - Hulk and Spider-Man meet Mickey, Donald and Goofy in new Disney crossover covers
2012 - Disney buys Lucasfilm for $4.06 billion - Darth Vader meet Mickey Mouse in new Disney meets Star Wars crossover covers - The end of the Star Wars trilogy, at the 20th Century Fox.
2013 - Disney's computer-animation film of Frozen
2015 - Disney XD animated television series of Star vs. the Forces of Evil
2019 - Disney+ streaming service.