Up Close & Personal is a 1996 American romantic drama film directed by Jon
Avnet, and starring Robert Redford as a news director and Michelle Pfeiffer as his protegée, with Stockard Channing, Joe Mantegna, and Kate Nelligan in supporting roles.
The screenplay began as an adaptation of Golden Girl: The Story of Jessica Savitch, a 1988 book by Alanna Nash that recounted the troubled life of American news anchor Jessica Savitch. The finished picture, however, was greatly altered by commercial decisions on the part of the producers, and bore little resemblance to Savitch's biography. Screenwriter John Gregory Dunne, having spent eight years working on the script with his wife Joan Didion, later wrote a book describing his difficult experience, titled Monster: Living Off the Big Screen.
The film was nominated for an Academy Award in the category of Best Original Song for "Because You Loved Me", written by Diane Warren and performed by Celine Dion.
Sally "Tally" Atwater (Michelle Pfeiffer) is an ambitious, aspiring news reporter, who is hired by Miami local news director Warren Justice (Robert Redford) when she sends in a homemade audition tape. He carefully guides her career to new heights, all the while becoming increasingly attracted to her.
Tally soon rises through the ranks of network news to become successful, while Warren's once-stellar career sinks into mediocrity. Furthermore, Tally's ascension takes her away from Warren when she is forced to relocate to Philadelphia. Tally struggles at her new post, in no small part due to the hostility of veteran reporter Marcia McGrath (Stockard Channing), who jealously protects her position as the top reporter. Warren turns up to inspire Tally, and the two partners begin a new career together.
However, on a routine assignment in a Philadelphia prison, Tally and her cameraman are taken hostage in a prison riot and forced to endure hours of intense violence. Tally covers the groundbreaking story from within the walls of the collapsing prison as Warren looks on from outside, guiding her through her first national broadcast. This incredible act of bravery leads to Tally's eagerly anticipated advancement to a national network newscaster position and the continuation of the dynamic duo's rise to fame - but shortly after, disaster strikes when Warren is killed during an assignment.
​Theatrical Trailer
Edit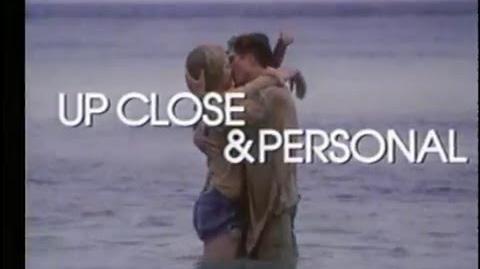 Community content is available under
CC-BY-SA
unless otherwise noted.