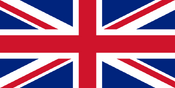 My name is Simon Peter Hughes and I come from England. I was born in 1973 in Stratford-upon-Avon, the birthplace of William Shakespeare. I studied French and Spanish at the University of Bradford from 1991 to 1995 and gained an MA in English language teaching from the University of Warwick in 1997.
I have been teaching English as a foreign language since September 1997. I have lived and worked in Turkey, Poland and Japan. Since 2003 I have been living in Taiwan and teaching English to children.
Like most people, the first wiki that I heard about was Wikipedia, which I've been editing since 2006. I have been editing Wikia (FANDOM) wikis since November 2009.
Some of my wiki activity
Edit
I am the founder of...
I am a bureaucrat on...
I am a moderator on...
and I've made the odd edit here and there on dozens of other wikis too.
Community content is available under
CC-BY-SA
unless otherwise noted.