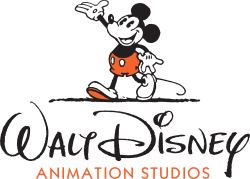 Walt Disney Animation Studios (formerly Walt Disney Feature Animation) is an American animation studio headquartered in Burbank, California. The studio, founded in 1923 as the Disney Brothers Cartoon Studio by brothers Walt and Roy Disney, is the oldest subsidiary of The Walt Disney Company. It is responsible for creating the company's well-known animated feature and short films. The best perhaps featured particularly Disney the first feature length animation film including Snow White and the Seven Dwarfs. The best success tragedy official un-mascot Disney company the one female the main protagonist princess character including Snow White in were created debut 1937 respectively. The popular many member titles supporting characters such as Mickey Mouse, Donald Duck, Goofy, Pluto, Winnie the Pooh, Cinderella, The Little Mermaid, The Lion King and as well as the Disney team up characters, and pursed from the clutches of the evil Disney villains.
Walt Disney Animation Studios announced that 29 of the 35 motion pictures from the Walt Disney Classics canon (with the exception of Snow White and the Seven Dwarfs, Fantasia, Cinderella, The Little Mermaid, Aladdin, Beauty and the Beast, Sleeping Beauty, Melody Time, Robin Hood, Frozen, A Goofy Movie, Pinocchio, Dumbo, Bambi, The Many Adventures of Winnie the Pooh, Pete's Dragon, The Fox & The Hound, and Oliver & Company) as well as the franchise of "Classic Disney Cartoon Shorts and Comic Books", are each getting one entirely-animated motion picture spin-off, and'll have filming to begin with approx. 6 motion pictures per year for 5 years, starting in 2013.
Walt Disney (1901-1966) the creators of three well known Disney's official mascot studio production animated cartoon characters including Mickey Mouse, Snow White and Tinker Bell in were created 1928, 1937 and 1953 respectively.
Filmography
| # | Film | Date of original release |
| --- | --- | --- |
| 1 | Snow White and the Seven Dwarfs | December 21, 1937 |
| 2 | Pinocchio | February 7, 1940 |
| 3 | Fantasia | November 13, 1940 |
| 4 | Dumbo | October 23, 1941 |
| 5 | Bambi | August 13, 1942 |
| 6 | Saludos Amigos | February 6, 1943 |
| 7 | The Three Caballeros | February 3, 1945 |
| 8 | Make Mine Music | April 20, 1946 |
| 9 | Fun and Fancy Free | September 27, 1947 |
| 10 | Melody Time | May 27, 1948 |
| 11 | The Adventures of Ichabod and Mr. Toad | October 5, 1949 |
| 12 | Cinderella | February 15, 1950 |
| 13 | Alice in Wonderland | July 26, 1951 |
| 14 | Peter Pan | February 5, 1953 |
| 15 | Lady and the Tramp | June 22, 1955 |
| 16 | Sleeping Beauty | January 29, 1959 |
| 17 | One Hundred and One Dalmatians | January 25, 1961 |
| 18 | The Sword in the Stone | December 25, 1963 |
| 19 | The Jungle Book | October 18, 1967 |
| 20 | The Aristocats | December 24, 1970 |
| 21 | Robin Hood | November 8, 1973 |
| 22 | The Many Adventures of Winnie the Pooh | March 11, 1977 |
| 23 | The Rescuers | June 22, 1977 |
| 24 | The Fox and the Hound | July 10, 1981 |
| 25 | The Black Cauldron | July 2, 1985 |
| 26 | The Great Mouse Detective | July 2, 1986 |
| 27 | Oliver & Company | November 18, 1988 |
| 28 | The Little Mermaid | November 17, 1989 |
| 29 | The Rescuers Down Under | November 16, 1990 |
| 30 | Beauty and the Beast | November 22, 1991 |
| 31 | Aladdin | November 25, 1992 |
| 32 | The Lion King | June 24, 1994 |
| 33 | Pocahontas | June 23, 1995 |
| 34 | The Hunchback of Notre Dame | June 21, 1996 |
| 35 | Hercules | June 27, 1997 |
| 36 | Mulan | June 19, 1998 |
| 37 | Tarzan | June 18, 1999 |
| 38 | Fantasia 2000 | December 17, 1999 |
| 39 | Dinosaur | May 19, 2000 |
| 40 | The Emperor's New Groove | December 15, 2000 |
| 41 | Atlantis: The Lost Empire | June 15, 2001 |
| 42 | Lilo & Stitch | June 21, 2002 |
| 43 | Treasure Planet | November 27, 2002 |
| 44 | Brother Bear | November 1, 2003 |
| 45 | Home on the Range | April 2, 2004 |
| 46 | Chicken Little | November 4, 2005 |
| 47 | Meet the Robinsons | March 30, 2007 |
| 48 | Bolt | November 21, 2008 |
| 49 | The Princess and the Frog | December 11, 2009 |
| 50 | Tangled | November 24, 2010 |
| 51 | Winnie the Pooh | July 15, 2011 |
| 52 | Wreck-It Ralph | November 2, 2012 |
| 53 | Frozen | November 27, 2013 |
| 54 | Big Hero 6 | November 7, 2014 |
| 55 | Zootopia | March 4, 2016 |
| 56 | Moana | November 23, 2016 |
| 57 | Ralph Breaks the Internet | November 21, 2018 |
| 58 | Frozen II | November 22, 2019 |
| 59 | Raya and the Last Dragon | March 5, 2021 |
| 60 | Encanto | November 24, 2021 |
Upcoming films
| # | Film | Date of release |
| --- | --- | --- |
| 61 | Strange World | November 23, 2022 |
| 62 | TBA | November 22, 2023 |